Over Stevens Transport B.V.
Stevens Transport B.V. is dé transportspecialist voor de agrarische sector. Van het vervoer van vloeibare mest, afvoer van stoomschillen en blancheerwater tot het transport van zand en grind – met het uitgebreide wagenpark is het allemaal mogelijk. Wil je zelfs tijdens het transport inzicht in de kwaliteit van je producten? Tot op de minuut nauwkeurig weten wanneer een levering volgt? En samenwerken met chauffeurs die jouw branche écht kennen en daardoor dus precies weten wat voor jou belangrijk is. Dan moet je bij Stevens Transport B.V. in het Brabantse Sambeek zijn.
De oorsprong van Stevens Transport B.V. ligt in de landbouwsector. De melkkoeien hebben omstreeks 2008 plaatsgemaakt voor een uitgebreid wagenpark, waarmee Jaap Stevens en zijn team werkzaamheden verrichten voor een breed scala aan bedrijven.  Denk dan aan agrarische (transport) bedrijven tot de verwerkende industrie in aardappels en groente, maar ook de recycling- en afvalverwerkende sector. Veel van onze klanten zijn al vanaf het eerste uur klant. Daar zijn we trots op. Dat geeft vertrouwen!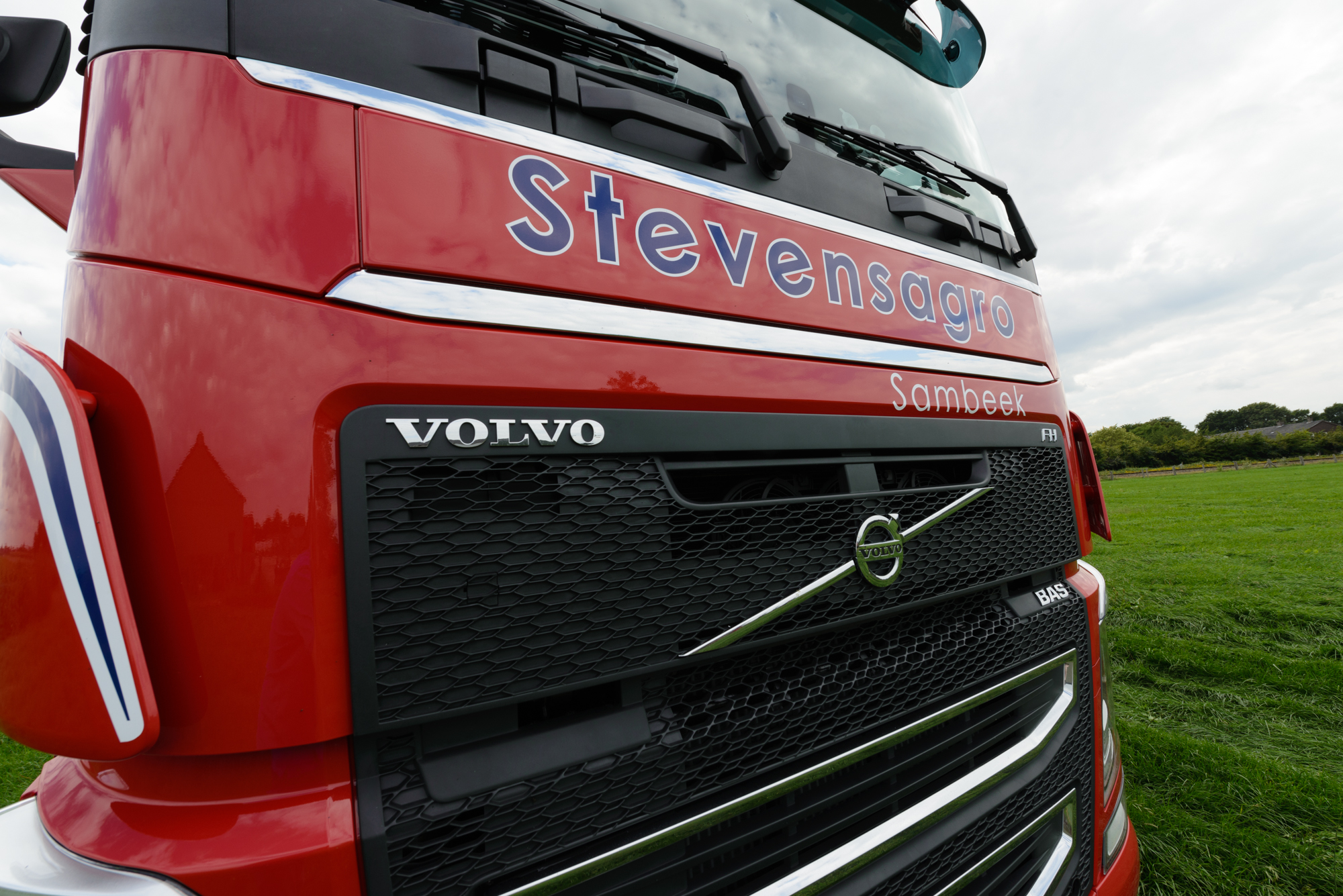 Realtime
Stevens Transport B.V. ontzorgt zijn klanten op overtuigende wijze. Wij nemen werk uithanden en zijn de schakel tussen leverancier en afnemer. Wij zorgen voor de juiste ordernummers, een overzichtelijke ritplanning en desgewenst kunnen we zelfs klantspecifieke communicatie verzorgen via onze boordcomputer. Dit systeem hebben we in eigen beheer laten ontwikkelen, waardoor onze leveranciers en afnemers altijd direct en realtime inzicht hebben in de te laden gewichten, kwaliteit van de te transporteren producten en verwachte aankomsttijden van goederen bij afnemers of verwerkende fabrieken.
Flexibel
Zijn er vragen of staat de klant voor een uitdaging; dan zijn we altijd bereikbaar; de lijntjes zijn kort en wij zijn flexibel. Ons materiaal is 24 uur per dag, zeven dagen per week beschikbaar voor onze vaste klanten. Wij denken vanuit de oplossing; niet vanuit het probleem. Onze mensen kennen de branche, komen uit de streek en zijn goed opgeleid. Ze worden daarnaast regelmatig bijgeschoold, bijvoorbeeld op het gebied van communicatie of omgang met klanten.
Werkzaamheden
Stevens Transport B.V. kan dankzij de grote diversiteit aan opleggers en laad- en lossystemen een enorme variatie aan opdrachten verzorgen. Dat kan bijvoorbeeld met onze tautliners die voorzien zijn van schuifzijden, schuifdak en kooiaapaansluiting. Of met onze walking floor oplegger. Onze kiepoplegger is geschikt voor transport van zand en grind. Voor de verwerkende fabrieken in de aardappel- en groente industrie verzorgen wij de afvoer van stoomschillen en blancheerwater naar biogasinstallaties of waterzuiveringsbedrijven; onze tankwagen is daarvoor uitgerust met alle mogelijke koppelingen, slangen en overzetstukken.
Mest
Mest aan- en afvoer is daarnaast één van onze specialisaties. Dat kunnen we doen met onze gedwongen gestuurde, zelfwegende tankwagen. Die beschikt over bemonsteringsapparatuur ten bate van het transport van vloeibare mest. En via onze walking floor oplegger, waarmee we – dankzij de nieuwste AGR – GPS-bemonsteringsapparatuur – vaste en gescheiden mest kunnen vervoeren.  We beschikken daarnaast over een mobiele mestscheider, waarmee we mest in dunne en dikke fractie kunnen scheiden om zo efficiënter te kunnen handelen en transporteren. Omdat de mestnormen ieder jaar verder worden aangescherpt is het belangrijk om meststoffen zo efficiënt mogelijk in te zetten; dat begrijpen wij als geen ander.
Stevens Transport B.V.
Kom eens bij ons langs!